SUMMER OF WAR: For Arab teens, a similar summer but with more death
September 18, 2014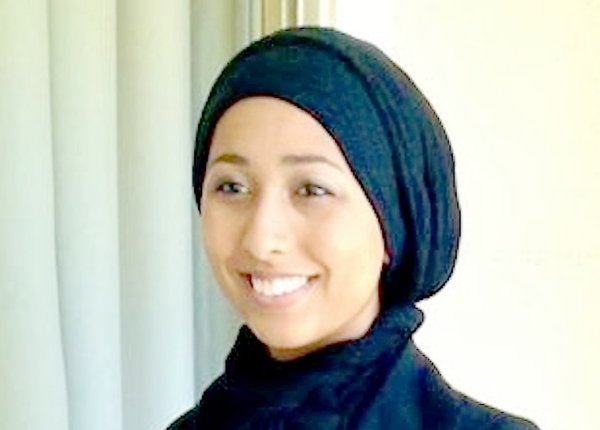 For members of the Muslim community in Los Angeles, the summer was filled with no less worry, and much more grieving.  Muslim teens who've met with Shalhevet students in the past all knew people who had friends or relatives in Gazawho had been killed.
Mona Ghannoum, a recent graduate of Arcadia High School who coauthored an article with Boiling Point editors last summer, knew four families who had lost relatives in the conflict.
She and many of her friends from the Islamic Center of Southern California spent the summer following the news just as the Shalhevet community did.
"I keep updated on Twitter, Tumblr and Facebook," said Mona, who is of Syrian and Egyptian descent and lives in Pasadena, "and I have updates set on my phone from various news sites."
Asked whether she knew anyone who had lost relatives, she sent a note from an acquaintance named Ola Hamid, who lost four family members during the conflict.
"My brother-in-law and his three children were on the way to the hospital for the youngest child when a bomb exploded," Hala wrote to the Boiling Point. "They died instantly."
Another co-author of the summer opinion article was Marwa Abdelghani, 19, a student at UC Irvine who is also a fellow for MPAC, the Muslim Public Affairs Committee.  Marwa herself lost a cousin in the West Bank earlier this year, and described the loss experienced by another family in Gaza.
"The El-Farra family, a very prominent family in the LA Muslim community, lost 10 family members in a house bombing in Gaza," Marwa wrote in one of several e-mails replies to Boiling Point questions.
Johaina Shalabi, a Palestinian American and friend of Mona's from Arcadia High, is now a  freshman at the University of LaVerne. Her family is Gazan and she spent much of the summer worrying about family in the war zone.
"Gaza gave us all heart attacks and I was sick to my stomach with worry every day," Johaina wrote in an e-mail to the Boiling Point. "It's so hard."
"It's horrible as a Palestinian," Johaina continued. "We had to worry about our family living there the entire time. My family and I have nothing against Jewish people at all, but whenever I visit, it's just absolutely terrible with the checkpoints and whatnot."
In addition to Israeli airstrikes and other military actions, Gazans had to cope with errant rockets fired by Hamas which landed in civilian areas, and with the lack of shelters or other infrastructure for protection from the war.
The Boiling Point asked Mona and Marwa who they blamed for the suffering this summer.
"I do not support Hamas nor do I support Israel and any of their actions," Marwa said in an e-mail Sept. 5. "Both are committing terrorist acts."
Mona replied a few hours later on the same thread.
"My opinion falls in line with Marwa," she wrote.
SUMMER OF WAR: For Arab teens, a similar summer but with more death