TWO BOILING POINTS OF VIEW: Should Shalhevet limit the number of co-curricular activities it offers?
March 17, 2014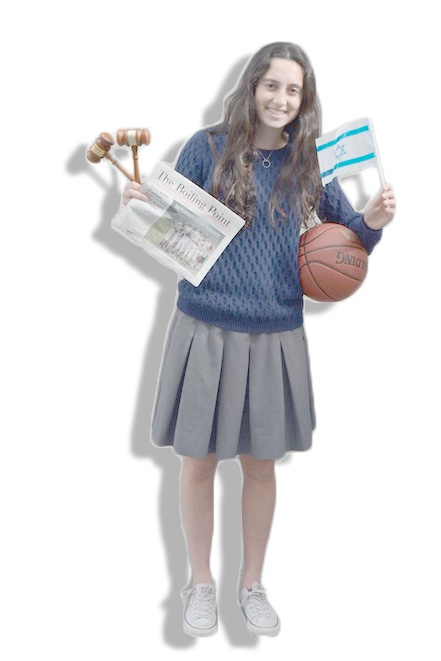 Yes, too many choices leads to failed clubs and stressed students
By Nicole Newman, 10th grade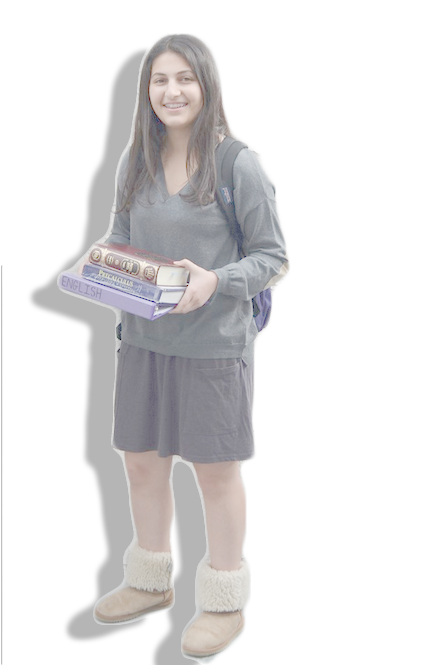 Shalhevet's greatest asset is its community. We have a wealth of fire, spirit and heart, and so many amazing things to do. Turning a critical eye toward our school, which I love, is a bit like scrutinizing one's parents, those imperfect humans whom we love, those who care for us.
But I also really love a warm Bibi's bagel, preferably a simple sesame with schmeer, and that can be a problem. And if I order "everything" bagel, loaded down with onion, garlic, poppy seed, cheese, salt, caraway, I become overwhelmed with myriad contradicting tastes, and the end result is disgust, even nausea.  Keep it simple, I say.
Likewise, at Shalhevet, we've taken on too many co-curricular options, and our students are left with a bellyache. In order for our students, our faculty, and all of our resources to be optimized, we need to strip away programs that are not working.
Although the school's heart is in the right place — please as many people as possible, is the common thinking — we simply have too many options, too many co-curricular activities for too few students. To continue with the food metaphor, imagine a bagel shop with 13 toppings. Our school has 13 sports for fewer than 175 students!
And that's in addition to debate, drama, choir, CIJE, Boiling Point, yearbook, and other co-curriculars.
This means our staff, resources and students are stretched to the breaking point, and the unfortunate (and unintended) consequence is that some sports and clubs aren't succeeding. Some have trouble with attendance, others have trouble with logistics and details, and some just don't reach the heights of which our Shalhevet's community is capable.
There's a solution, though it might hurt. Teams or clubs that do not have consistency in their players' attendance or do not have the coach's highest level of commitment should be eliminated, and funds allocated to the stumbling sport should be chucked toward areas that have proven successful.
But what to trim away?  Naturally, everyone loves the activity in which he or she has invested time and energy.  Still, with the larger community in mind, we must divest ourselves of those sports that are not succeeding.
So, which teams need to go for the betterment of the community?  A painful choice, to be sure.  A failed sport is the girls' softball team, again a problem caused by a lack of commitment. It's not that the girls don't like softball, it's that the girls who like softball also like other activities, and the schedules conflict too much for softball to be viable. If there were no softball team, girls on that team would be able to participate in other sports (or other activities) without missing anything for softball.
Proving this point, Firehawks4Israel was created and is now successful is because Friends of Israel and AIPAC — both stumbling clubs — were eliminated, and the resources were reintegrated into a more popular entity. Just last week, 19 students flew to Washington, D.C. – a record – to attend the annual AIPAC conference. The group's meetings have been well attended and enthusiasm for Zionist activism at our school has grown.
When there is one club doing one thing it is more productive than two clubs attempting to accomplish the same goal. And when it comes to Eli Schiff, the Athletic Director, we see one human being — one mere mortal — handling 13 sports! Since Shalhevet doesn't have its own gym or playing field, every practice and competition has to be scheduled individually, and hopefully scheduled around all the other sports.
We all would like diversity; we all would like to please as many people as possible; we all have our hearts in the right place. But we must separate dreams from reality, idealism from being practical. If we want things to be done right, we cannot please everyone. High school is supposed to prepare us for the outside world, and the outside world, too, requires choice.
Here at Shalhevet, funds need to be distributed to groups or teams that have the most committed members. Of course, there will be broken hearts, but at the end of the day we have to do what's best for the team even if that means not putting onions and garlic on your bagel. Beacause, at the end of the day, the most important team is Team Shalhevet.
No, don't limit school's best-known path to success
By Sigal Spitzer, Opinion Editor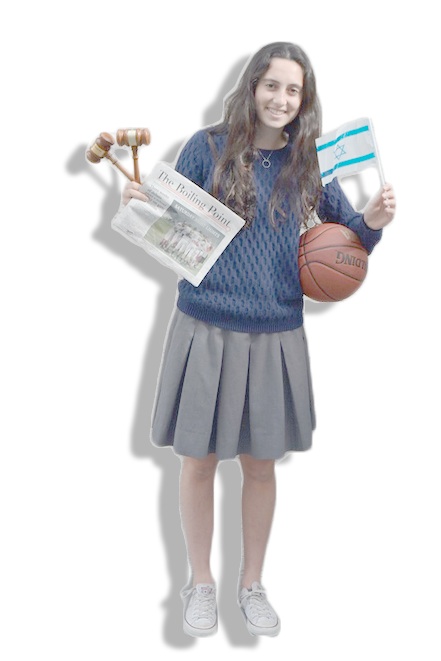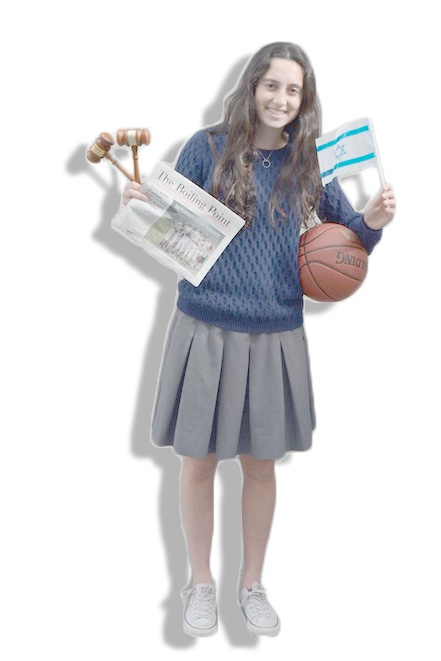 Do we want to be a school that only has a strong basketball program or only a successful drama department? Or a school that allocates funds and resources exclusively to the teams that win national awards?
Do we want to be a school that restricts its students from pursuing their individual talents and distinct abilities?
Do we want to be a school that never evolves, and that never adds anything new?
Let's be honest—the answer is no. If Shalhevet starts restricting the growth of its co-curriculars, the student body will lose its most passionate and ambitious students.  We may not be racially or culturally diverse, but our interests range from golf to singing to human rights and there's a club for every one of us.  Students are happy at Shalhevet because they do things they love.
Our co-curricular roster is always expanding – and always has been. This year has seen the formation of several new clubs and teams, including grappling club, the golf team, Teen Philanthropy Movement, and even student-run publications such as Nitzotzei Torah and The Freezing Point. Coming up behind them may be a comedy club and a track team.
Of course, some say it's ridiculous. We only have 162 kids, we're a dual-curriculum school, and thus we can't possibly sustain the extensive list of co-curriculars we have – 13 sports teams, plus drama, debate, Firehawks4Israel, newspaper, yearbook, Choirhawks and more.
But it's not really that ridiculous. There are several reasons the school should not limit the number of co-curriculars offered to students.
First, it's a matter of school identity: from its inception, Shalhevet's claim to fame has been that if a student wants to start a club that does not already exist, he or she can do so.  It's not exactly a surprise that we turn out so many leaders, who go on to lead their college clubs and later on, to become leaders in their fields or communities. Giving students the ability to start and then run a club is hands-on leadership experience, and we should not be hindering that—we should be encouraging it!
Moreover, our co-curriculars are veritable cauldrons of experiential education.  Teachers spend entire careers trying to make their classrooms as memorable, relevant and engaging as the average co-curricular is.
For many students, co-curriculars are opportunities to discover talents they may not have known, like debating and acting.  They're also a way to learn about topics not taught in school, like girls' education and journalism.  Why would we want to limit an area of such prolific success? If anything, we should be adding more sports teams, clubs and activities.
Finally, with our intense dual curriculum, it is imperative that students have an outlet to relax and alleviate anxiety. Each member of Shalhevet feels a part of a smaller team – a family – of friends and role models outside of the regimented classroom walls because of the variety of clubs offered. There has to be a niche for every type of person – artistic, athletic, creative, studious or technologically savvy, and whether or not there was someone just like them at school last year or the year before.
Students do have to be realistic. A student who is involved in a million strong co-curriculars has to think rationally about whether adding another one will literally fit in the number of hours in the day or week.  That might require more maturity than the average high schooler has, so some new things may fail.
Also, an existing club that is weak might not be meeting students' needs. But any existing team that needs to be shored up by stifling what is new does not deserve to live. If there are enough students to create a team, the school then has an obligation to find funding and support it. With enough commitment, dedication, devotion and motivation, any and every club at Shalhevet will be beneficial to the students.
Why would we change the goals of our Just Community after 20 successful years of service to the Los Angles area? Shalhevet breeds active learners who embrace every last drop of what the school has to offer—and we should keep and even increase our myriad co-curriculars as a testament to that.
TWO BOILING POINTS OF VIEW: Should Shalhevet limit the number of co-curricular activities it offers?