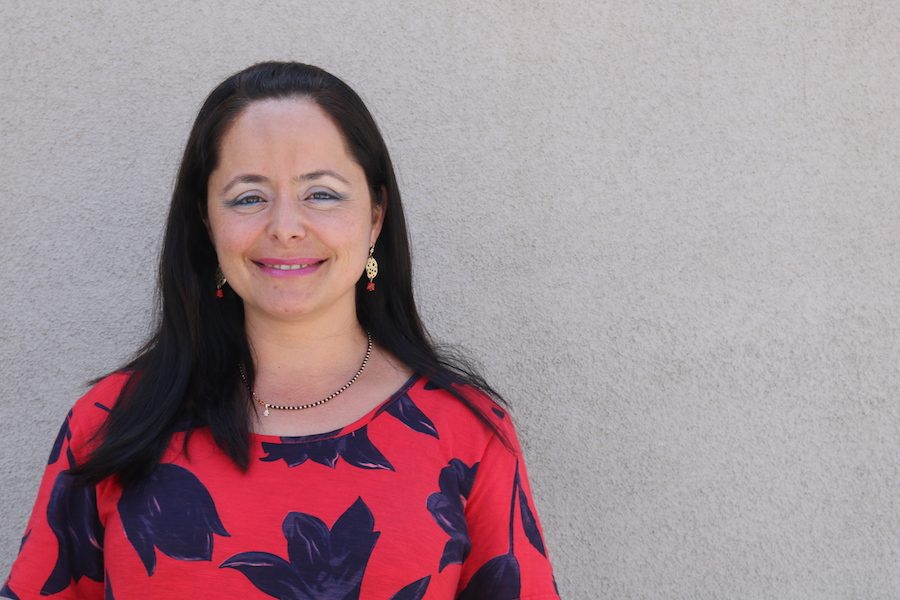 New Hebrew teacher brings color to the classroom
Israeli native and IDF veteran Ms. Ortal Klyman, now armed with 18 years of teaching experience and a recently completed Master's degree, is the newest addition to Shalhevet's Hebrew department. She will be teaching ninth, 10th, and 11th grade Hebrew to five classes this year.
Ms. Klyman was born and raised in Tzefat, Israel, and said she'd bring a passion for art, which she developed during her "very spiritual" childhood, to her classes.
"There are a lot of artists in Tzefat," she said in an interview. "I used to walk around as a child and watch those artists draw those beautiful mountains around Tzefat. One of them is Mount Meron."
Mount Meron has significance in Jewish tradition as the burial site of Rabbi Shimon Bar Yochai, who died in Zefat on Lag B'Omer. In general, the city of Tzefat is regarded as one of the most spiritual places in Israel, largely because of the 16th-century Kabbalists who lived and wrote there.
Ms. Klyman, who wants students to call her Morah Ortal, first started teaching Hebrew during her army days, when she spent two years teaching the language to recent immigrants to Israel. After that, she earned her bachelor's degree at Bar Ilan University with a major in education and a minor in literature.
She would later teach Hebrew to high school girls through an Israeli organization called Naale. After coming to the United States in 2005, she taught elementary school students at Soille San Diego Hebrew Day School in San Diego, and then middle school students at Gindi Maimonides Academy in Los Angeles — one of Shalhevet's feeder schools.
Just this summer, she completed her Master's degree at Middlebury College in Vermont, where she studied how to teach Hebrew as a second language.
Today, her love for art is expressed in her abstract paintings using oil and acrylic paint. She also decorates kippot, mezuzot, and makes jewelry.
At Shalhevet, she plans to use a personalized teaching style.
"I look at each child as an individual," Ms. Klyman said. "Every child has his own needs, his own mind-set, his own stories. So I'm there for my students, walking them through the process of learning the language."
She also hopes to incorporate the Israeli experience into her lessons.
"I want to bring in the Israeli culture and teach the kids a little bit about what's going on in Israel, including the history, to make it more meaningful for the kids," she said.
And even though she'll have classes, she said she was looking forward to getting to know all of her students on a personal level.
"I want to have a connection with each and every one of them," Ms. Klyman said. "I want to make them feel like they're safe and I'm there for them."
When she's not teaching or painting, you can find Ms. Klyman baking, hiking, or spending time with her husband and their three kids, ages 12, 9, and 5.