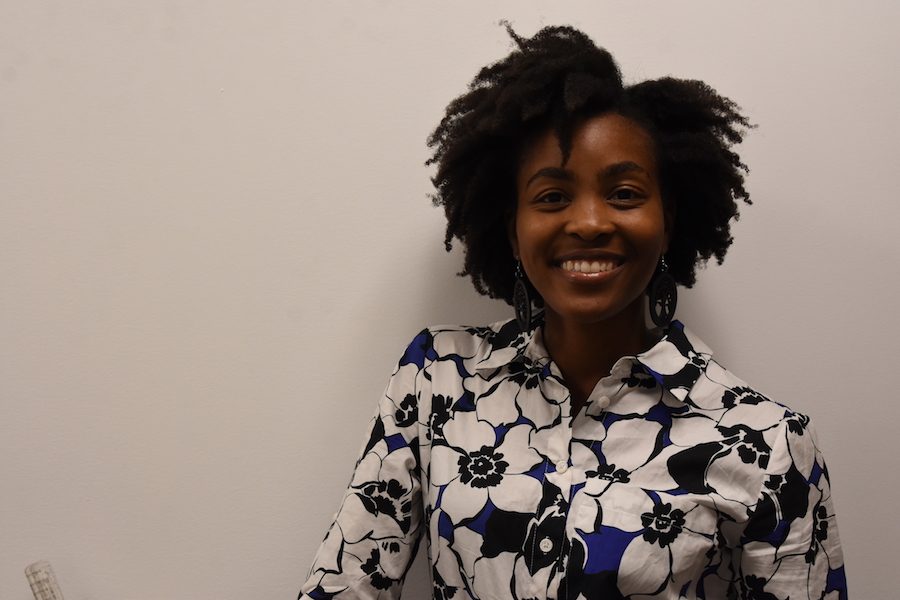 New Ed. Support specialist moves from Title 9 to Shalhevet fulltime
Ms. Valencia Wilson has already been teaching here for two years, but this year has become a full-time Educational Support specialist employed directly by the school, something that her previous position did not entail.
Ms. Wilson was first assigned to Shalhevet by Title 1, a federally funded program that provides additional educational services for low-income students. Because she was technically only meant to be working with those who live in one school district and qualify for government resources, her job was limited to helping about 30 students.
This never stopped her though. Ms. Wilson prides herself on being committed to helping anyone who walks into her office in the Educational Support suite.
"I'm the type of person who, if a kid needs help I'm gonna help them — I never turn a kid away," Ms. Wilson said. "It's about the kids, you know?"
Ms. Wilson is excited to expand her role as a one-on-one tutor in the school and will primarily be working with students who take online classes.
After graduating from Tulane University with a degree in marketing and another in legal business, Ms. Wilson moved home to Las Vegas and began working as a children's behavioral specialist before becoming a substitute teacher.
She noted how intense her experience as a substitute teacher was.
"Every year I ended up being a full-time teacher for the kids, because I just felt like the kids had a need for some consistency," Ms. Wilson said.
In addition to spending all day working with kids, the former track athlete is parent to 11-year-old Emari who can sometimes be found walking around school or playing basketball in the gym.
When she is not at school or playing sports, Ms. Wilson is an avid movie watcher and has a subscription to MoviePass, a service which allows her to feed her habit of watching at least one movie every week.
Sometimes she is even featured on screen herself. Ms. Wilson can be seen playing with a Golden Retriever. in a PetSmart commercial currently running on various networks, which she filmed this past summer.
New Ed. Support specialist moves from Title 9 to Shalhevet fulltime