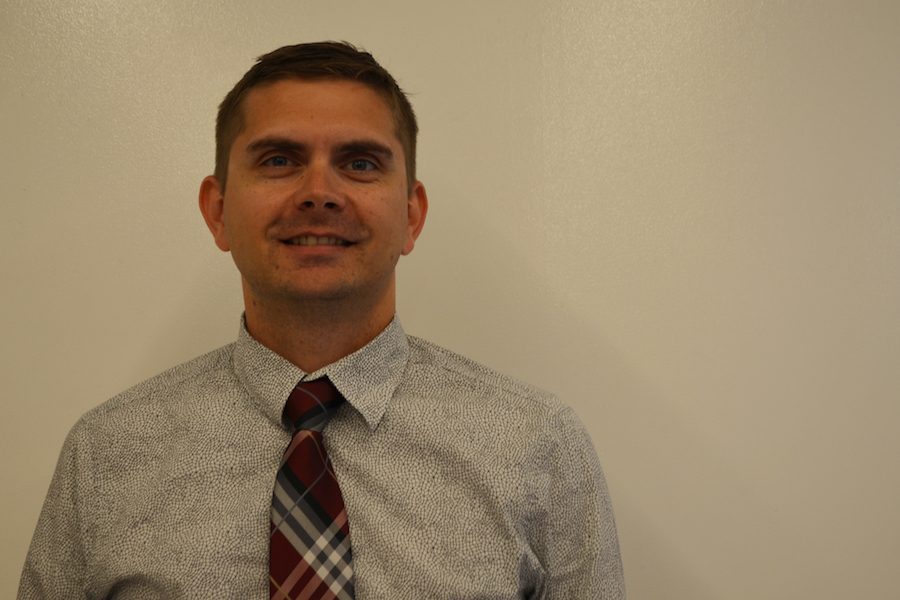 Scuba-diving enthusiast is newest addition to Science Department
Swimming with fish the size of small cars, circling shipwrecks and diving 100 feet down in the ocean are just some of the things Mr. Chris St. Germaine has experienced in addition to being a teacher of math and science.
After teaching at YULA Girls High School for five years, Mr. St. Germaine is teaching five classes at Shalhevet: 9th-grade Algebra, two 10th-grade Chemistry classes, and 11th- and 12th-grade regular and SAS Physics.
"I'm a scuba diver, but I haven't done that recently because I've been so busy," Mr. St. Germaine explained.
Although busy now with his new job, daughters ages four and six and a baby boy on the way, he said in an interview that he'd love to go out scuba-diving when he has more free time.
"Right now things are crazy," he said, "but when the kids get a little older and they're in school, then absolutely."
Mr. St. Germaine grew up in various cities in Oregon and Washington. He said his parents didn't like to stay in the same place all the time, so the family ended up moving every couple years or so.
He attended undergrad at Western Oregon University and later earned a chemistry teaching bachelor's degree at Portland State University, along with a master's degree in education.
While in college, Mr. St. Germaine came to the realization that he wanted to become a teacher when he found himself often helping fellow students with their Chemistry homework during free time in the library.
He moved to Los Angeles for his job at YULA, after teaching at Oxbridge Academy in Palm Beach, Fla., and then at a public school in Oregon. In total, he has 11 years of teaching experience. In 2007, Mr. St. Germaine guided a "flipped classroom," creating a year's worth of chemistry in an online course that students could take at their own pace.
Mr. St. Germaine says he has an easygoing and laid-back teaching style which puts the responsibility on the student.
"I really feel that you'll get out of the class what you put into it," he said. "I'm not the kind of teacher that's going to give you assignments to prove to me that you're reading the textbooks. I'll just assume that you're doing that on your own and if you aren't then it will show in your tests."
Mr. St. Germain has been scuba diving for six-and-a-half-years. When he lived in Florida, it was easiest, because there were shipwrecks all along the coast which allowed him to go straight into the ocean and start diving. But he has engaged in the sport in the Puget Sound in Washington state, along the Oregon and Washington coasts, and in many rivers and lakes.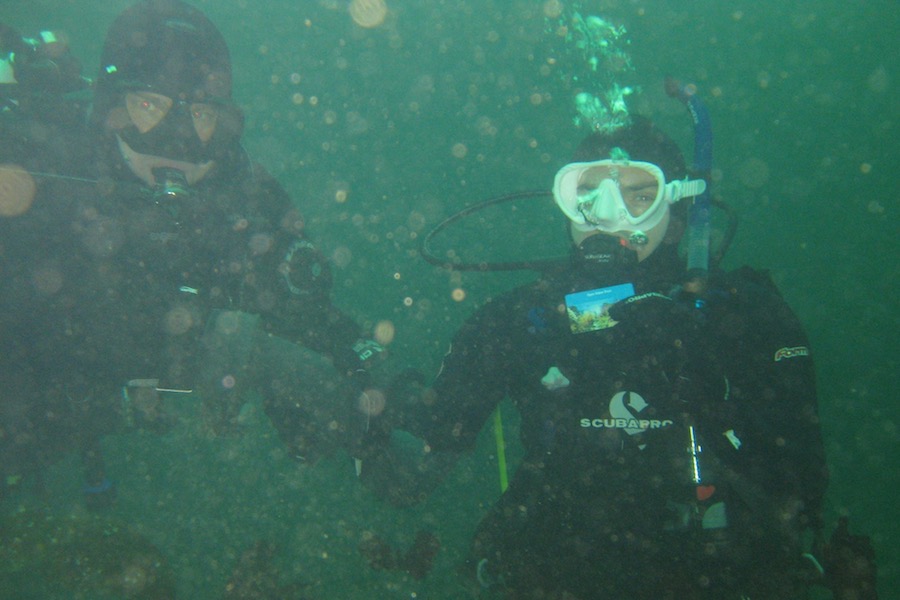 Another activity he enjoys is crabbing, in which he swims to the bottom of the ocean, pulls crabs out of the sand and then gives them to people — since he doesn't actually like eating them. He just enjoys the sport of it.
He said one of the coolest things he's seen, other than shipwrecks, is a harmless fish called the Goliath Grouper, which migrates down the Florida coast.
"There are these huge herds, so you can swim through them," he said, "and it's crazy because they're the size of Volkswagen Bugs. You're swimming through them and it's just a weird, kinda eerie feeling that you're surrounded by these monsters under the ocean. So that was pretty cool."
Currently, Mr. St. Germaine is the only member of his family to partake in scuba-diving. According to him, his wife is terrified by the sport and will have to be talked into the idea of getting their children involved one day.
For now, his family enjoys going to amusement parks such as Universal Studios, Disneyland and Six Flags.
---