NEW LACMA: Designing the shape of the future
A few block from Shalhevet, Los Angeles is about to change. Most of LACMA is closing, to be replaced by a sweeping new modern structure that will cross Wilshire and not only hold art, but be art.
November 7, 2019
Just two blocks north and one block east of Shalhevet, the Los Angeles County Museum of Art is about to begin a four-year, $650-million process that starts with the demolition of four e buildings and culminates in the opening of a brand-new, single building stretched out on a much larger site.
It will be vastly different from what's there now. The new building will serve the future of Los Angeles with abstract curves and a grid-defying sweep of glass and white stone that will make move visitors through bright, gently curved galleries of art, while at street level making Wilshire Boulevard seem to disappear.
It will not only show art — it will be art, designed by Peter Zumthor, the Swiss architect whose buildings immerse themselves in their geographical context, using materials and colors that replicate their surroundings through texture and form.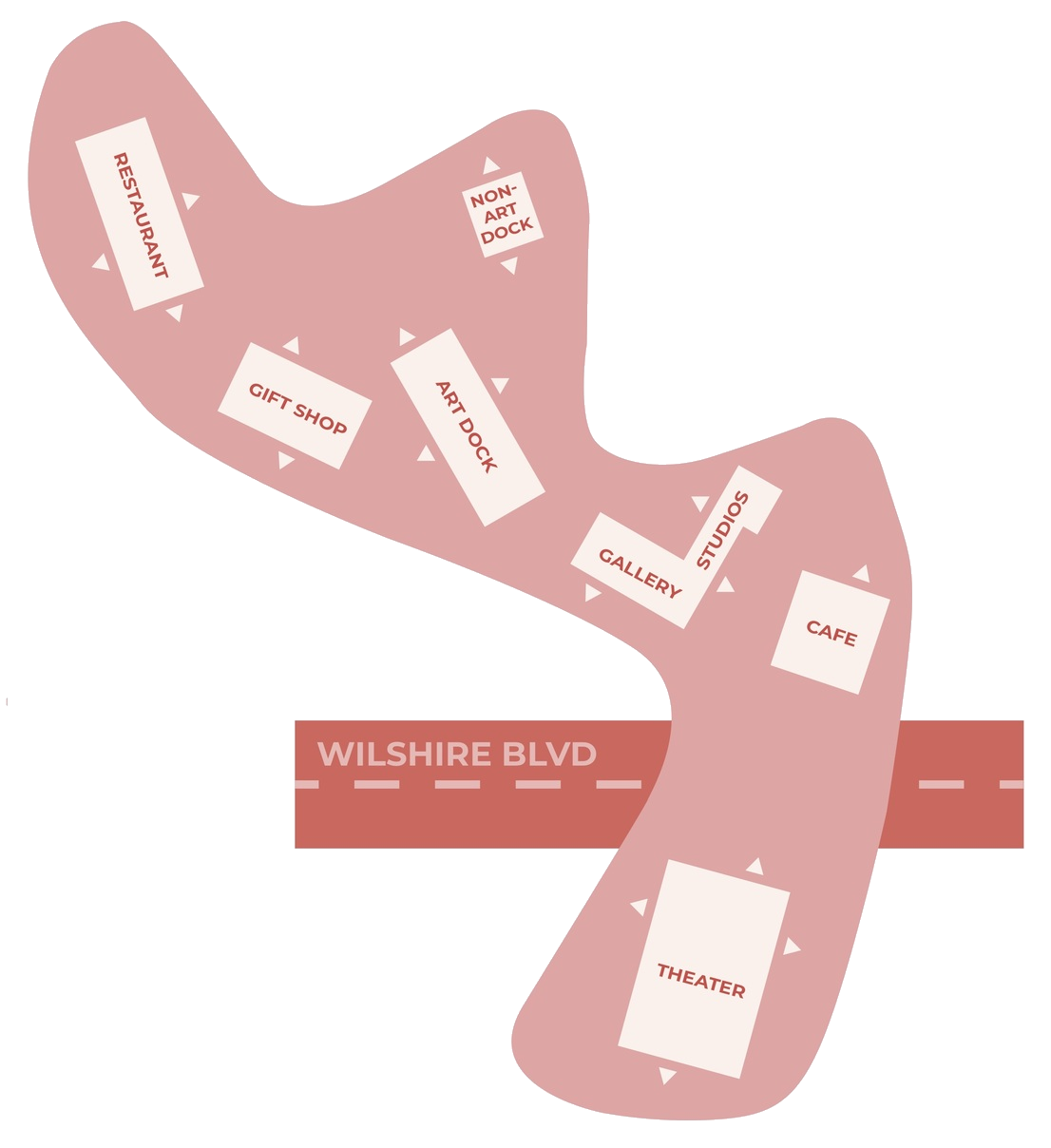 Thus, the new LACMA will be like Los Angeles: light like the LA sky and spread out in a graceful architectural sprawl, decentralized like the city it will serve.
Demolition is scheduled to begin in early 2020 on the three buildings constructed by architect William Pereira in 1968, the tall, narrow structures that have contained the museum's main galleries for more than 50 years. Most of the permanent collection in the four buildings has been wrapped up and is ready to be moved out of LACMA, though the buildings aren't actually closed yet. All of the east-side buildings will be closed after November.
Two newer buildings to the north — the Anderson built in 1986 and the Japanese Art Pavillions in 1988 — will remain in place and stay open during construction, as will the west-side buildings, the Broad Contemporary Art Museum (BCAM), which opened in 2008, and the Resnick Pavilion, LACMA's newest building, which opened in 2010.
Chris Burden's Urban Light exhibit — the iconic arrangement of 202 lamp posts restored from the 20's and 30's, and a favorite place for meeting and taking Instagram photos — will continue to brighten Wilshire Boulevard, at least as long as construction goes on, and will stay open 24 hours a day.
The new LACMA will stand in place of the old three on Wilshire, where LACMA has been since 1910, exactly half a mile from school.
To those who've seen it in design photos and models, the planned new structure is either a beautiful abstract shape or an irregular blob. It is controversial for several reasons.
Designed by Peter Zumthor, it will bridge over Wilshire Boulevard and fill the space where the museum's current parking structure now stands, in between Spalding and Stanley avenues. A new parking lot will be built on Ogden drive.
Unlike most new construction, LACMA's actually will shrink the museum's gallery space from 393,000 to 347,500 square feet, while adding an additional 3.5 acres of open outdoor space, according to LACMA's key facts site. Officials plan to use smaller satellite museums to house more of the collection.
Specifically, LACMA is partnering with the Vincent Price Art Museum in East LA and the Charles White Elementary School in MacArthur Park, along with special presentations at the Getty, the Huntington, the South Coast Botanic Garden in Palos Verdes and the Norton Simon Museum in Pasadena.
Both its size and its design have met with disdain in some circles. According to Alyssa Walker of Curbed LA, 48 emails received by the county were favored the new design, whereas 226 opposed it. However, county supervisors — who control the funding — all remain in support of the design.
"
The current LACMA design doesn't seem like it is participating in any of that fun. It seems like it is a background for that fun. It looks so plain you feel it is inevitable that somebody is going to hang a banner on it,
— Alexandra Lange, Architecture Critic, Curbed LA
"LACMA has become the Incredible Shrinking Museum," wrote LA Times art critic Christophe Knight. "I couldn't name another art museum anywhere that has ever raised hundreds of millions of dollars to spend on reducing its collection space."
Alexandra Lange, architecture critic for the urban design blog Curbed LA, criticized the design of the new building in relation to two new buildings even closer to Shalhevet: the Petersen Automotive Museum, redone with its new iconic facade of red, rippled curves in 2015, and the new Academy Museum of Motion Pictures, designed by Renzo Piano, set to open in 2020. Both are located on corners of Wilshire and Fairfax.
"The current LACMA design doesn't seem like it is participating in any of that fun," wrote Ms. Lange. "It seems like it is a background for that fun. It looks so plain you feel it is inevitable that somebody is going to hang a banner on it."
But others, including museum board members and Hollywood stars Diane Keaton and Brad Pitt, have made short public comments in favor of the new design.
Mr. Pitt defended Zumthor's design.
"I believe that there's no way to truly understand his work from a computer-generated image," Pitt said at a meeting last April. "To understand what he does you really have to stand in" his buildings.
Zumthor, he said, "builds from the soul, for the soul."
Another who approves is Shalhevet art teacher Samantha Garelick.
"I think it's really cool that it's gonna cross Wilshire," Ms. Garelick said. "I know they are also adding tons of more green space, making more play spaces and parks for families, making it an even bigger destination for anyone in Los Angeles."
"I think change is sometimes hard for people, because the LACMA has been standing in its current state for so long,""But I did some research, and found out that the new building is going to be way more efficient and functional for an inclusive audience of art."
Ms. Garelick said that it will become easier for those who are handicapped and who have trouble with stairs to get around the building.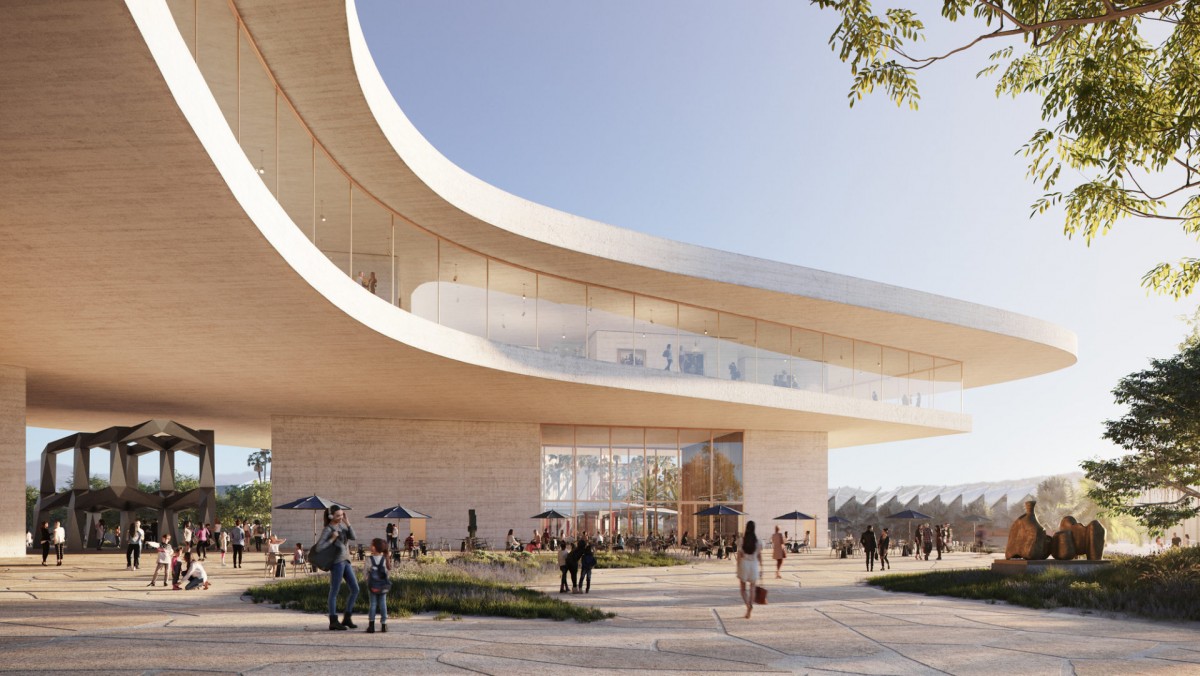 "Now they can just visit the entire museum and look at it as they choose. They can know that oh just because I like this piece, it doesn't mean that it's any less art than those up in a corner gallery," said Garelick.
The extra outdoor space available in the new building design compared to the old one will allow for more room for her kids to play, she added.
Jessica Youn, LACMA's Interim Director of Communications at LACMA, emphasized that LACMA is not closing.
"The museum will continue to present an exciting slate of exhibitions, education programs, and concerts for adults, teens, and families during the museum's transformation," Ms. Youn wrote in an email to the Boiling Point.
It will remain scheduled with exhibitions and full of everyday programs throughout construction in the three remaining buildings. These include an exhibit featuring Chinese Ming dynasty painter Qiu Ying in the Resnick Pavilion starting in February and one featuring Japanese artist Yoshitomo Nara in BCAM beginning in May.
Free admission will be offered to LA county residents after 3 p.m. every weekday.
This month, one section of the Ahmanson building houses an exhibit called "building LACMA," which includes a miniature display of the new building.
"
I think change is sometimes hard for people, because the LACMA has been standing in its current state for so long. But I did some research, and found out that the new building is going to be way more efficient and functional for an inclusive audience of art,
— Samantha Garelick, Art Teacher
"The buildings to be replaced have many serious structural issues and problems with plumbing, sewage, lack of seismic isolation and methane mitigation, defunct waterproofing, and leaks, compromising their ability to host our visitors and hold our collections," reads one document available at the exhibit.
According to the website for the LACMA reconstruction, $125 million will be funded by Los Angeles County, which gets its budget from tax dollars, while $525 million will be privately raised or financed.
Until the new building opens, LACMA's art itself will be on display at other museums in the area.
"As LA County's art museum, we are committed to sharing our collection with communities throughout LA and Southern California," said Ms. Youn in an interview.
"Peter Zumthor has designed a beautiful horizontal design that offers a non-hierarchical display of art—a fresh, Los Angeles perspective on the experience of a big art museum," said Ms. Youn in an email reply to Boiling Point questions. "However, to clarify, many objects from LACMA's permanent collection are incorporated in current exhibitions, so technically nothing has really 'left' the museum."
Zumthor's plan for the new campus has undergone several drafts since its blueprint was first issued publicly in 2013. Zumthor's original design was a black structure designed to emulate its neighbor, the La Brea tar pits. In response to criticism, the design was edited to add more transparent surfaces. It was also made 40,000 square feet smaller than its original version, and has been shaved down from 85 feet tall to 60.
Senior Zev Kupferman, who spent the summer studying architecture at Cornell University in New York state, said he admires Zumthor's work.
"He thinks that buildings should be a self-evident part of society and its context. The context should have an affect on the design of a building," said Zev. "So that's why I think he made LACMA so open, to connect with its surrounding because there's no real entrance. You can come in from across the street, from north, south, east, west."
He also likes the architect's focus on avoiding sharp edges and corners.
"He focuses on minimizing joints, so they don't interrupt our eyes, so it doesn't affect the aesthetics of the building," said Zev. "That's why I think the LACMA building is smoothly curved. Although a lot of his work is orthogonal, he still uses material or color or anything to minimize the joints."
For the next four years, LA art enthusiasts will
be without most of one of its cultural landmarks. Its planned replacement is a bold architectural plan that has already been derided by many. By this time in 2024, we will know whether LACMA has succeeded in turning an art museum into art.