Rabbi Lieberman to leave YULA Girls High School
Departing in July; Rabbi Joshua Spodek of Scheck Hillel Community School in North Miami Beach named as replacement
YULA Girls High School has announced the resignation of Head of School Rabbi Abraham Lieberman, saying he would not return next year and would be replaced by Rabbi Joshua Spodek of Scheck Hillel Community School in North Miami Beach, Florida.
In a pair of emails sent tonight and Nov. 2 to YULA parents, students, and alumni, Rabbi Lieberman said he plans on officially stepping down at the end of the 2016-2017 school year. He plans on spending the rest of his tenure helping Rabbi Spodek transition into the new position.
The new Head of School was announced in the second email, signed by Board Chairman Alan Gindi and Board President Seth Berkowitz.
Rabbi Lieberman has been YULA Girls' head of school since 2008. Students and parents alike were surprised and upset by the announcement.
"I'm actually very sad cause he's really nice to all of his students, and whenever we're in class and you have a problem you can always go to him and he will fix it," said YULA Girls sophomore Tzila Hadad.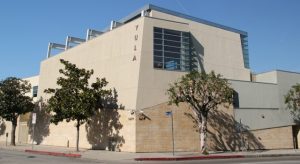 Mrs. Tina Loboda, mother of YULA Girls senior Adena Loboda and alumna Esti Loboda '09, praised Rabbi Lieberman's leadership of the school.

"I was sorry to hear that Rabbi Lieberman will be leaving YULA," Mrs. Loboda said. "Although I know that even though he is moving on to the next stage of his life, and he'll always have a close connection to YULA, he was a tremendous leader not only for his students but for the entire community.
"He will always be a beloved mentor and role model for our family and for all the students who he has had such a great influence on," she said.
According to the second email, Rabbi Spodek is coming to YULA from Scheck Hillel Community School in North Miami Beach, Fla., where he has been Head of Judaic Studies and Hebrew Language since 2010.
"Prior to that, Rabbi Spodek's most significant stint was as a Rebbe and Student Life Director at the Weinbaum Yeshiva High School in Boca Raton, from 2002-2008, and the Alumni and Public Relations Director from 2004-2008," the e-mail said.
Ayala Broide is a senior at Weinbaum Yeshiva High School, and is also family friends with Rabbi Spodek.
"Knowing him on a personal level, he works very well with students, he's very nice and super friendly, and those are important qualities to have as an administrator," said Ayala.
Why Rabbi Lieberman resigned is still unclear and was not disclosed in either letter.
"I feel that the school is well positioned for future success and growth, and that it is the right time to turn to new leadership to help take the school to new heights," Rabbi Lieberman wrote in his e-mail.
YULA's process of replacing its head of school was different from Shalhevet's. The shift in 2010 from Rabbi Leubitz to current Head of School Rabbi Ari Segal, and in 2015 from former General Studies Principal Mr. Roy Danovitch to Mr. Daniel Weslow, were openly publicized and discussed within the school community before the replacement was decided upon.
View Comments (1)
Meet the Writer
Hannah Jannol, Editor-in-Chief Emeritus
Hannah Jannol was Editor-in-Chief of the Boiling Point during the 2017-2018 school year. Since then, she has attended The New School and written for their HerCampus chapter; edited obituaries for The Trace; written poetry for Eleven and a Half literary magazine, and run Instagram and Twitter for Uptown Stories.  Her favorite parts of being on Boiling Point were production night and writing long-form features stories, many of which won awards from CSPA, Quill & Scroll and the American Jewish Press Association.