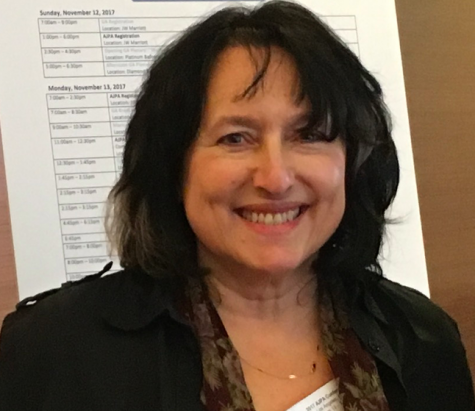 Joelle Keene, CJE, has been the faculty advisor of the Boiling Point since 2003, and is also the founding director of the
Jewish Scholastic Press Association.
She obtained her master's degree from Columbia University's Graduate School of Journalism and went on to work for various newspapers including the Tacoma News-Tribune, Seattle Times, and Los Angeles Herald-Examiner, where she won national, state and local awards for education coverage and investigative reporting. Mrs. Keene enjoys choral music, gardening, championing the importance of the media, and midnight chats with editors, and she and her husband are the parents of three 20-somethings, including two former section editors of The Boiling Point. However, Mrs. Keene doesn't want this to be about her, because "It's all about the reader."
Joelle Keene, Faculty Advisor
Jun 12, 2019

Shavuot in Jerusalem: Anticipation rewarded, then and now

(Media)

Nov 21, 2013

Ethics on the table at JSPA gathering

(Media)